When it comes to selling car parts, there are a few things you need to take into consideration. After all, you want to ensure that you can sell the parts you have efficiently and at a fair price. With that in mind, here are a few tips on things to consider when selling car parts!
Know your audience
This is important for any business, especially when selling car parts. You need to know your target market and what they are looking for. Who are you selling to? What kind of parts are they looking for? What's their budget? Answering these questions will help you determine what parts to stock and how to price them. For example, if you're selling to high-end collectors, you'll need to carry rare and vintage parts in good condition. If you're selling to budget-minded mechanics, on the other hand, you can focus on parts that are more affordable. By taking the time to understand your target market, you'll be better positioned for success.
Do your research
Once you know your target market, it's time to do some research. This means finding out what parts they need and how much they are willing to pay. You can do this by talking to people in your target market or looking online.
You also must research the proper packaging for the car parts you intend to sell. After all, you want to ensure the pieces arrive safely and in good condition. The last thing you want is your parts to be damaged in transit. If you're unfamiliar with packaging options, you can visit the website of Americase. They provide packaging solutions for all kinds of businesses, including those selling car parts.
Take advantage of technology
As the automotive industry evolves, so too does the market for car parts. In the past, selling car parts was a brick-and-mortar business. But with the advent of the internet, selling car parts has become a whole new ballgame. These days, several online platforms allow sellers to reach a global audience of potential buyers.
And because buyers can compare prices and reviews from different sellers before making a purchase, it's crucial for sellers to offer competitive prices and excellent customer service. But perhaps the most significant advantage of selling car parts online is that it's relatively easy to start. All you need is a reliable internet connection and a few good pictures of the parts you're selling. So if you're thinking about starting a business selling car parts, there's no excuse not to take advantage of technology and sell your wares online.
Be competitive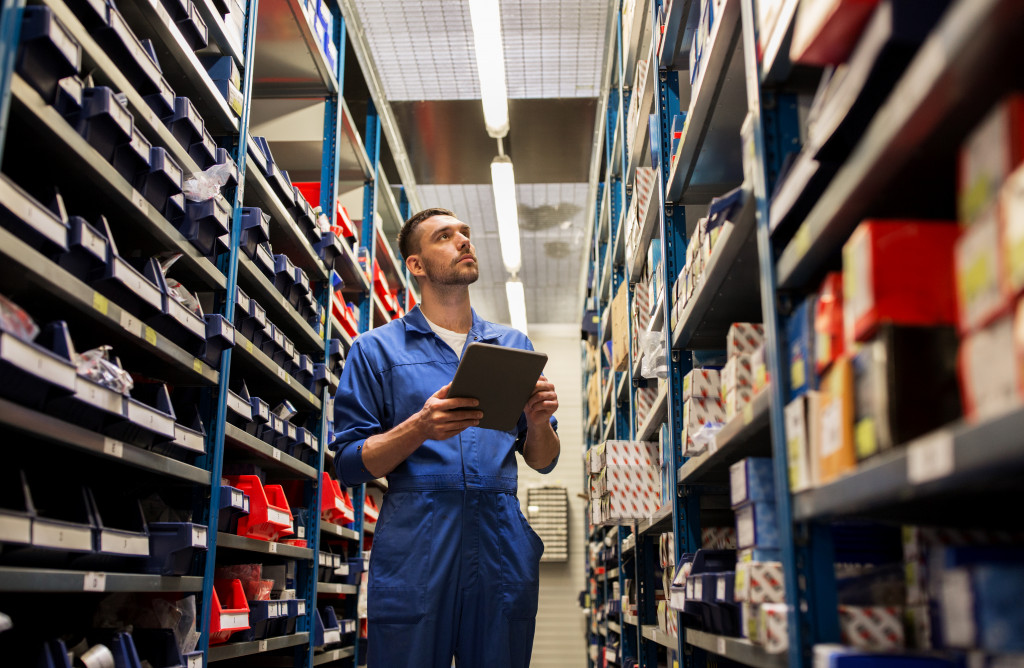 Whether you're selling car parts online or in a brick-and-mortar store, it's vital to be competitive. That means offering prices that are lower than or on par with your competitors. It also means offering a wide range of parts and being able to source rare or hard-to-find parts. Of course, you also need to provide excellent customer service and stand behind the quality of your parts. But if you can be competitive on all fronts, you'll be able to build a successful business selling car parts.
Be organized
One of the most important things to remember when selling car parts is to be organized. Buyers will want to know precisely what they are getting, and a disorganized seller will quickly lose their trust. So take the time to create a system for storing and labeling your parts. This doesn't have to be complicated – a simple labeling system will do – but it should be clear and easy to understand. You should also keep track of your inventory, so you can easily see what parts you have in stock and which ones you need to order.
Offer a warranty or guarantee
When selling car parts, it's vital to offer a warranty or guarantee on the parts you sell. This shows potential customers that you stand behind the quality of your products and are willing to help if there are any problems with the part they purchase from you. Warranties and guarantees can also help increase customer satisfaction and loyalty, which is good for business!
Offering a warranty or guarantee is just one more way to show potential customers that you are serious about selling quality car parts and that you are there to help if they have any problems with the product they purchase!
The bottom line
When it comes to selling car parts, there are a few things businesses need to take into consideration! By following these tips, businesses can ensure they are efficient when selling car parts and making sure they are getting the best return on investment for the sale!