If you're the owner of an old Corvette, you may be wondering what to do with it. You should know a few things whether you're looking to sell it or keep it as a classic car. This article will explore some of the options available to old Corvette owners. Keep reading to learn more!
Donate it to a car museum
Many people donate their classic Corvette to a car museum, where the car can be restored and admired by automotive enthusiasts worldwide. Donating your vintage Corvette to a car museum is an act of generosity that preserves an essential part of culture and history – after all, Corvettes have been around since 1953!
Each era's unique style and technology have helped shape the American identity in ways few other automobiles have. Providing a home for your old Corvette at a car museum ensures its legacy will live on for generations to come for others to appreciate and learn from.
Here are some tips for finding the perfect car museum for your vintage vehicle:
Look for a museum that specializes in classic Corvettes.
Make sure the museum has the right restoration experts and facilities to care for your car correctly.
Check out reviews online to ensure that the museum is reputable and trustworthy.
Speak with someone at the museum before making a final decision.
Sell it to a classic car collector
If you're looking to part ways with an old corvette, selling it to a classic car collector is a great option. Classic car collectors often have particular tastes and preferences, so researching and finding the right collector for your Corvette is essential to maximize its value.
Roughly speaking, classic car collectors prioritize models from specific eras, ensuring all the original pieces are still intact and looking for corvettes in their original condition. So before you sell your Corvette, it's best to assess its condition and consult a professional if necessary. Remember that an expert opinion can be beneficial; it will ensure that you make an informed decision about selling your classic vehicle.
Give it to a friend or family member who's into cars
If you're feeling generous and have an old Corvette lying around, why not give it to a friend or family member who's passionate about cars? Not only will you make them grin from ear to ear, but you'll also give your beloved vehicle a new life.
With the help of some experts in car maintenance and mechanization, your pal can start working on the car, possibly restoring it to its original condition and striking gold at an auction down the line. So think twice before saying goodbye to your reliable classic—some car enthusiasts may prove worthy of its legacy.
Use it as a parts car for another Corvette you own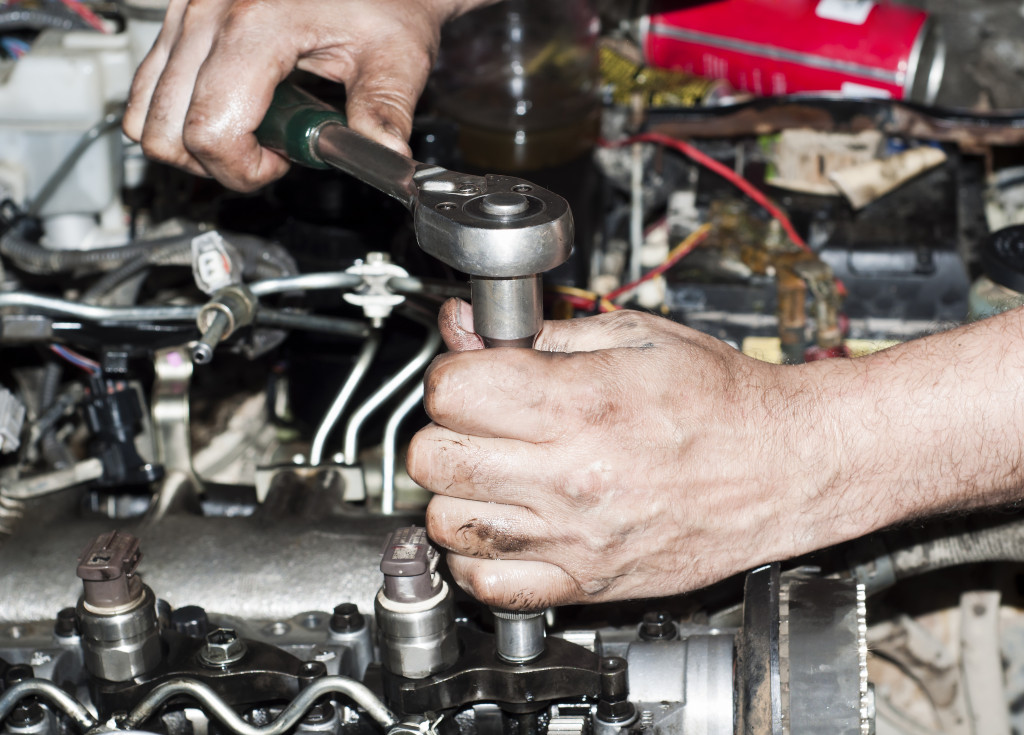 Making use of an old Corvette as a parts car is a great way to maintain other Corvettes you own. While certain vintage elements might no longer be available or hard to find, using another Corvette to get the needed parts helps keep other vehicles on the road.
In addition, all the parts used are original, meaning they were designed for the specific vehicle and will fit perfectly every time. Finally, with many classic Corvettes reaching over 50 years old, having access to extra parts from another 'Vette can help extend the life of your beloved ride and keep it looking its best.
Restore it and keep it as your personal classic car
Restoring an old Corvette is an engaging and rewarding way to keep a classic car that has been in your family for years. From re-doing the instrument panel, replacing the tires and rims, and cleaning up the engine this type of project can be incredibly satisfying.
You'll be able to choose original or custom parts to completely make it your own, resulting in a ride that's sure to turn heads. Depending on the condition of the engine you may even consider making it into a muscle car with all sorts of performance modifications and upgrades. With your very own unique classic, you'll be able to take a piece of automotive history with you wherever you go.
If you own an old Corvette and are wondering what to do with it, there are several options. You can donate it to a car museum, sell it to a classic car collector, give it to a friend or family member who's into cars, use it as a parts car for another Corvette you own, or restore it and keep it as your own personal classic car. The choice is yours, but whatever you decide to do with your old Corvette, be sure to enjoy your classic car while you still have it!