To some people, a car is their second home. They use their vehicle to store personal belongings, like makeup, documents, glasses, and even emergency cash. Some almost live in their car, as they spend more hours in it than in their home.
A car can have a high sentimental value. It brings back memories of road trips with your family or friends, memories of watching a drive-in movie, and so on. Those memories can be an essential part of someone's unforgettable experiences.
But life changes as time passes by. When you are going through hard times, selling your car may be inevitable, an alternative to gain money. As much as you don't want to let go, surviving your current life situation is much more urgent. Therefore, when you decide to sell your car, make sure that it's in the best shape to get a high value from the sale.
Prepare the documents
Maybe it has been years since the time you bought your car. You will be wondering about the documents needed, or you have no idea what documents you have to prepare. The simplest way is to research the Internet or ask your target dealer what they require to sell with them. This step is crucial. It proves that your car is not a stolen or illegally altered vehicle. Your future buyers will also ask about the documents they need to buy your car.
The paperwork requirements may be different. It depends on the state or the dealer. Thus, even though you've done a lot of Googling, you still have to conduct thorough research on the requirements for your city or town. Note what paperwork is required to transfer the ownership of your car. Usually, they will ask for the car title, known as the pink slip. A car title is the most crucial document for the transactions. You are going to have a title transfer with your future buyer.
Aside from the car title, prepare your logbook. They will ask you for evidence of your vehicle maintenance, car insurance, and car registration. Last but not least, get your car's vehicle history reports. One of the well-known services to get vehicle history reports is using CARFAX. Through this report, you will be able to give a brief history of your car usage to your prospective buyers. It is beneficial if your car was not involved in any major accident.
Have a mechanic inspect the car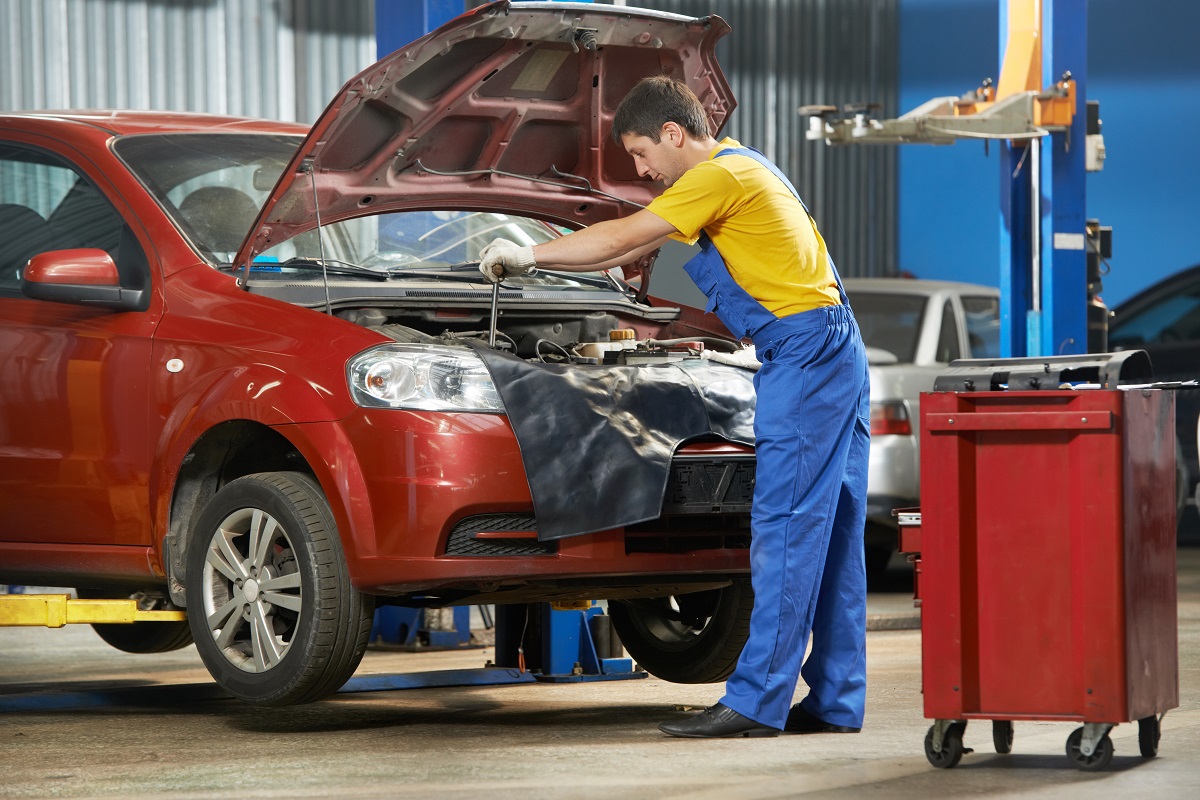 Someone's experience on the road can turn into a horror movie. When the engines stop working or the car malfunctions, it will endanger the driver and passengers' life.
Before selling your car, get a mechanic to conduct a detailed inspection of the vehicle. Ensure that there are no leaks or any other problems with the tires. Double-check the engines. You have to ensure that the timing belt or other parts are working smoothly.
After you receive the inspection report, you can either have the problems repaired or lower your car price. Find out about the dealer's standard of a used vehicle's engines. Some dealers may provide repair services for an inexpensive used car.
However, if you don't plan to hire a dealer to sell your car, you have to do repairs yourself or buy the necessary parts and hire a mechanic to do so. Getting your vehicle ready before getting it listed for sale is to ensure that your vehicle is ready for a test-drive once it's up for sale.
Do the final touch-ups
After the maintenance of your car's engines and parts, it is time to give the final touch. Do a cleanup for your car. Take away your private belongings and make your car look as fresh as new. Wash and wax the exterior.
If you are confident with your cleaning standard, you can save some money and clean the car yourself. But, if you don't, you can bring your vehicle to the car wash services and ask for a detailed cleaning (includes vacuuming, window wiping, and refreshing the interiors). It will make your car more appealing to prospective buyers.
Snap some pictures of the vehicle's exterior and interior. You will need the photos for your ads on the internet or the dealer's website. The more attractive your vehicle is, the higher your chances of a quick inquiry and sale. Even if you are selling your car directly to the dealer, some dealers will ask for photos before purchasing.
Make the price attractive
Conduct a final check on the vehicle's documents, engine maintenance, and the final touch-up. You can start computing the price of your car. Conduct a quick search to see the prices of other used cars like yours. It will help you determine the standard pricing. Leave some room for your prospective buyers to negotiate. Tweak the standard price a little to factor-in negotiations, but try to keep it attractive.
When everything is ready and your prospective buyers close the deal with you, it is time to say goodbye to your vehicle. It might be emotional, but it will leave room for you to create a new memory with another "second home" in the future.